Funny on other blogs:
Privacy Policy
Top 25 Craziest Deaths
Published on 3/23/2006
They say: "shit happens". This is a list of crazy, weird and even funny deaths of prominent people in the last 100 years:
Too much VIAGRA killed the dictator
Nigerian dictator Sani Abacha, died at his residence in Abuja of a heart attack, rumored to have been caused by the ingestion of large quantities of the drug VIAGRA as a prelude to an orgy. (1998)

The Jockey died but the Horse kept going... and WON!
Frank Hayes, jockey, suffered a heart attack during a horse race. The horse, Sweet Kiss, went on to finish first, making Hayes the only deceased jockey to win a race. (1953)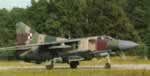 Teenager killed by a MiG-23 fighter jet
A Belgian teenager was killed by a crashing soviet MiG-23 fighter jet, which escaped from Poland on autopilot after the crew ejected over a false engine failure alarm. (1989)

Killed and eaten by a classmate
A 25-year-old Dutch woman studying in Paris, Renée Hartevelt, was killed and eaten by a classmate, Issei Sagawa, when he invited her to dinner for a literary conversation. The killer was declared unfit to stand trial and extradited back to Japan, where he was released from custody within fifteen months. (1981)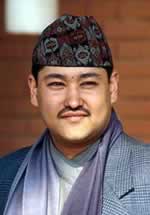 Prince of Nepal didn't like his Royal Family
On June 1, Crown Prince Dipendra of Nepal, enraged from a dispute over his marriage arrangements (and possibly intoxicated), reportedly went on a rampage at dinner and massacred nearly the entire Royal Family, including his father the king. But in accordance with custom and tradition, Dipendra, then in a coma due to wounds sustained either from palace guards or a botched suicide attempt, became king for three days before dying on June 4. He was succeeded by his uncle, whose son mysteriously survived the massacre unscathed. (2001)

Don't F*CK the animals you freak!
Kenneth Pinyan an Enumclaw, Seattle WA. man, died of acute peritonitis after submitting to anal intercourse with a stallion. The man had done this before, though apparently this time his partner was a little too keen, and delayed several hours to visit hospital wishing to avoid official cognisance. The case may lead to the criminalization of bestiality in Washington. (2005)

Decapitated by a helicopter blade
Vic Morrow, actor, was decapitated by helicopter blade during filming of "Twilight Zone: The Movie" and was killed instantly, along with two child actors Myca Dinh Le and Renee Shin-Yi Chen. (1982)

Distracted by his wife, in the middle of World War I
François Faber, Luxembourgean Tour de France winner, died in a trench on the western front of World War I. He received a telegram saying his wife had given birth to a daughter. He cheered, giving away his position, and was shot by a German sniper (1915).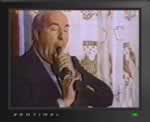 The politician shot himself during a TV conference
R. Budd Dwyer, a Republican politician, committed suicide during a televised press conference. Facing a potential 55-year jail sentence for alleged involvement in a conspiracy, Dwyer shot himself in the head with a revolver. (1987)






Assassinated with an Umbrella
Georgi Markov, a Bulgarian dissident, was assassinated by poisoning in London by an unknown assailant who shot him in the leg with a specially modified umbrella that fired a metal pellet with a small cavity full of ricin poison. (1978)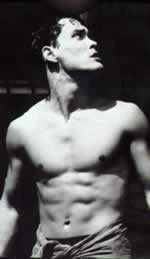 Brandon Lee and the magic bullet
Brandon Lee, the son of Bruce Lee, was shot and killed by a prop .44 Magnum while filming the movie The Crow. The scene involved the firing of a full-powder blank (full charge of gunpowder, but no bullet) at Brandon's character. However, unknown to the film crew/firearms technician, a bullet was already lodged in the barrel. (1993)

He swallowed a toothpick on a party
Sherwood Anderson, writer, swallowed a toothpick at a party and then died of peritonitis. (1941)

A foil pierced his eyeball and entered his brain
Vladimir Smirnov, an Olympic champion fencer, died of brain damage nine days after his opponent's foil snapped during a match, pierced his eyeball and entered his brain. (1982)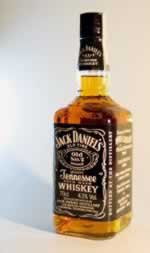 Jack Daniel's much needed Anger Management
Jack Daniel, founder of the famous Tennessee whiskey distillery, died of blood poisoning due to a toe injury he received after kicking his safe in anger when he could not remember its combination code. (1911)

Decaptitated by his car's drive chain, but it was worth it!
J.G. Parry-Thomas, a British racing driver, was decaptitated by his car's drive chain which, under duress, snapped and whipped into the cockpit. He was attempting to break his own Land speed record which he had set the previous year. Incredibly enough, despite being killed in the attempt, he succeeded in setting a new record of 171mph. (1927)

A homeless man killed to collect his life insurance
Michael Malloy, a homeless man, was murdered by gassing after surviving multiple poisonings, intentional exposure, and being struck by a car. Malloy was murdered by five men in a plot to collect on life insurance policies they'd purchased. (1933)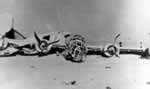 4 Weeks without water on the Libyan Desert
Lady be Good, a USAAF B-24 bomber lost its way and crash landed in the Libyan Desert. The Mummified remains of its crew, who struggled for a week without water, were not found until 1960. (1943)

The right song for his last performance
Famed baritone Leonard Warren collapsed on the stage of the New York Metropolitan Opera of a massive stroke during a performance of "La forza del destino" (The force of destiny). (1960)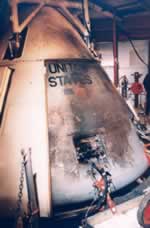 Apollo 1's deadly training exercise
A flash fire began in the pure oxygen atmosphere inside the unlaunched Apollo 1 spacecraft, killing its crew during a training exercise. (1967)

The Prime Minister can't swim
Harold Holt, the serving Prime Minister of Australia, vanished while swimming on a beach near Melbourne. His body was never found. (1967)

"Are we boring you, Mr. Rodale?"
Jerome Irving Rodale, an American pioneer of organic farming, died of a heart attack while being interviewed on the Dick Cavett Show. When he appeared to fall asleep, Cavett quipped "Are we boring you, Mr. Rodale?". The show was never broadcast. (1971)

And this is Live News...
Christine Chubbuck, an American television news reporter committed suicide during a live broadcast on July 15th. At 9:38 AM, 8 minutes into her talk show, on WXLT-TV in Sarasota, Florida, she drew out a revolver and shot herself in the head. (1974)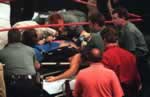 Not a good entrance for this WWF Wrestler
Owen Hart, WWF (now WWE) wrestler, died when he fell 78 feet while being lowered into the ring by a cable from the stadium rafters before an upcoming match. He had been scheduled to win the WWF Intercontinental Championship that night. (1999)

Wasn't that just part of the act?
Tommy Cooper, British magician, died on stage at Her Majesty's Theatre during a live television routine. Most of the audience and viewers believed it was part of his act. (1984)

As you said: "Too bad you can only live so long"
Richard Versalle suffered a heart attack onstage at the New York Metropolitan Opera after delivering the line "Too bad you can only live so long" during a performance of The Makropulos Case. (1996)

Nasty weather for this environmentalist
American environmentalist Timothy Treadwell, self-proclaimed "eco-warrior" that had lived in the wilderness among bears for thirteen summers in a remote portion of Alaska, was killed and partially consumed along with his girlfriend Amie Huguenard after they had been slated to leave due to the impending harsh fall/winter in Alaska. The critically-acclaimed documentary film Grizzly Man, directed by Werner Herzog, was released in 2005. (2003)






---
Submit to:

Del.icio.us

Netscape

Furl

Facebook
---
| | | | | | | |
| --- | --- | --- | --- | --- | --- | --- |
| | | | | | | Send by Email |